How to Clean Appliances
Bye-bye Buildup on Appliances
Use Pine-Sol® to clean mess magnets like your washer, toaster, stove and oven.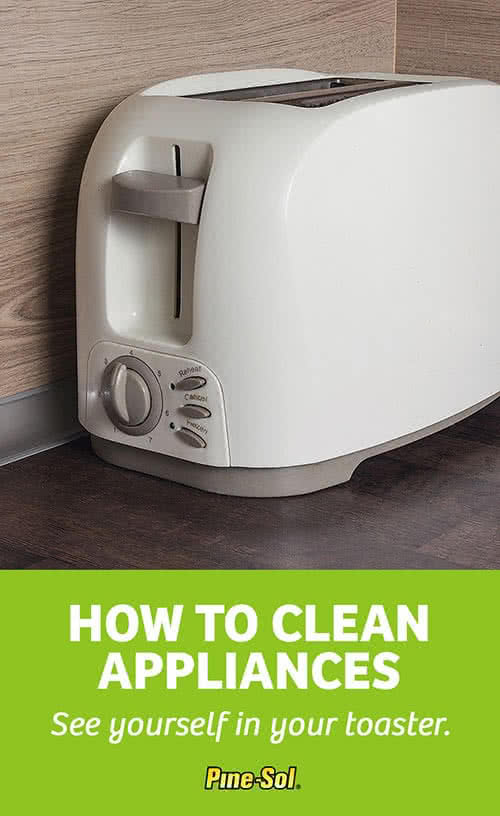 Instructions
Add ¼ cup of Pine-Sol® to a gallon of warm water.
Dip a cloth or sponge in the mixture, or pour into an empty spray bottle.
Wipe interior and exterior surfaces, starting from the top and working your way down on large appliances.
Wipe down with water for a streak-free finish.
Ingredients
For a job this greasy, we like to use Original Pine-Sol®

Spray Bottle

Sponge