28oz
48oz
60oz
100oz
175oz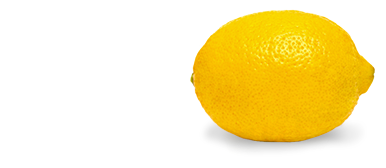 Pine-Sol® Lemon Fresh®
#1 lemon-scented dilutable cleaner*
Powerfully cleans
Deodorizes and has a clean, fresh scent
Cuts through tough grease, grime & dirt
* Based on IRI sales data dated 2/24/2019.
4X Cleaning Action*
SAFE ON YOUR SURFACES*
You can use Pine-Sol® cleaners on hard, nonporous surfaces, including floors, sinks, counters, stoves, bathtubs, shower stalls, tile and more!
*Follow use directions before use
Directions for Use
General Cleaning and Deodorizing: Use ¼ cup per gallon of water. No rinsing required except on rubber or asphalt tile. For tough jobs, use full strength and rinse immediately. For no-wax floors, only use diluted and rinse.*
Toilet Bowls: Pour ½ cup in the bowl and brush thoroughly, including under the rim.
*Do not use on marble, aluminum, or wood that is unfinished, unsealed, unpainted, waxed, oiled or worn.
Resources
Overall Product Rating
Rated

5

out of

5
by
las vegas
from
Great cleaner, sanitzer & disinfectant!
Not only does PineSol cleans, sanites & disinfects BUT it also smells AMAZING! This has been my go-to for keep my home sparkling & smelling clean!
Date published: 2022-04-23
Rated

5

out of

5
by
Melinda0311
from
PineSol with Laundry?! YES!
I have always loved Pinesol original but due to sinus allergies the scent seemed a bit strong for me. Enter Pinesol lemon.. now I'm an addict. I use the PineSol Lemon for mopping floors, cleaning the countertops, for the bathroom - I use it to clean the tub, toilet and sinks too. Recently my old dog (21 years old) had an abscess and was bleeding all over his pillow. I have his pillow in a white pillow case. I couldn't get the stains out with just detergent and even peroxide. I sprayed the PineSol Lemon on it directly at full strength and let it sit for 20 minutes. Then washed as usual and hoped for a miracle. Happy to report it came out completely white and the stains were all gone. I now use PineSol Lemon with my laundry all the time and it smells great!
Date published: 2022-04-23
Rated

5

out of

5
by
ratzilla
from
Good Stuff
This smells sooo good.Cleans up grease better than anything i've tried
Date published: 2022-04-22
Rated

5

out of

5
by
Winstonmom
from
Incredible product
Pine Sol is such an amazing cleaner. It's concentrated formula helps me to keep my home smelling fresh and I love it.
Date published: 2022-04-20
Rated

5

out of

5
by
broden2394822
from
power of pine sol baby!!
thos costs so little yet gives you sooo much in return! the aroma lasts a long time versus other leading brands... our # 1 go to bathroom cleaner and deodorizer!
Date published: 2022-04-14
Rated

5

out of

5
by
quintessential_queen
from
Man this is my
Man this is my absolute favorites it s must a go to a necessity lol swear I've had my own cleaning business for 9 years and this is a staple in out arsenal! It such a pleasant smell no matter how u use it!
Date published: 2022-04-07
Rated

4

out of

5
by
shelbeyk
from
Love that Lemon Fresh Scent!
Every household needs a bottle of Pine Sol. It's classic, it gets the job done, and it smells awesome! Lemon fresh and clean!
Date published: 2022-04-06
Rated

5

out of

5
by
buzby25
from
LOVE THE LEMON SCENT
Always loved pinesol for cleaning, but this lemon scent is a game changer! So fresh without being overpowering. Makes the whole house smell fresh and clean and breezy! Won't use anything else!
Date published: 2022-04-05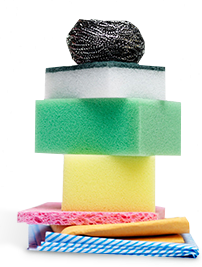 Value Tip

No Special Tools Needed

Pine-Sol® works with everything from rags, mops and brushes to microfiber cloths and paper towels.

View All Tips