28oz
48oz
60oz
100oz
175oz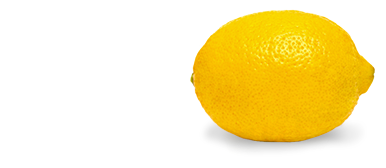 Pine-Sol® Lemon Fresh®
#1 lemon-scented dilutable cleaner*
Powerfully cleans
Deodorizes and has a clean, fresh scent
Cuts through tough grease, grime & dirt
* Based on IRI sales data dated 2/24/2019.
4X Cleaning Action*
SAFE ON YOUR SURFACES*
You can use Pine-Sol® cleaners on hard, nonporous surfaces, including floors, sinks, counters, stoves, bathtubs, shower stalls, tile and more!
*Follow use directions before use
Directions for Use
General Cleaning and Deodorizing: Use ¼ cup per gallon of water. No rinsing required except on rubber or asphalt tile. For tough jobs, use full strength and rinse immediately. For no-wax floors, only use diluted and rinse.*
Toilet Bowls: Pour ½ cup in the bowl and brush thoroughly, including under the rim.
*Do not use on marble, aluminum, or wood that is unfinished, unsealed, unpainted, waxed, oiled or worn.
Resources
Overall Product Rating
Rated

5

out of

5
by
MrsARuns44
from
Amazing Long-Lasting Scent!
I love Pine-Sol already but the lemon pine sol is a must have for our home. My mom was actually the one that put me on to it, and after trying it the first time I was hooked! It has such an amazing scent that leaves my home smelling amazing and clean! It also is quite the value for the price and the cleaning power that it offers!
Date published: 2020-09-19
Rated

5

out of

5
by
b_rn
from
Amazing smell
Bought the 144oz lemon pine sol from BJs wholesale club. The lemon smell is so refreshing and makes our floors sparkling clean.
Date published: 2020-09-18
Rated

5

out of

5
by
cyavery
from
It does what it says. Cleans, disinfects. And smells good. I use this on my kitchen and bathroom floors. Also my bathroom room sink, and the outside of my toilet. This is a great product. And I don't worry about my son since this stuff dries in a very timely manner
Date published: 2020-09-15
Rated

5

out of

5
by
graciem8859
from
Smells amazing! I use it clean all over my house. Great product to use on your floors and to clean the bathroom. A little goes a long way. This is one of my top cleaning products that I keep using often.
Date published: 2020-09-14
Rated

5

out of

5
by
maddiison
from
Pinesol lemon fresh is a fantastic product. I love cleaning supplies because Im a clean freak and constantly cleaning. This is a product I always have on hand. Its very affordable and lasts a while so Im not having to buy more every few weeks. Its very concentrated and if you use to much it can make your floors/surfaces sticky, but if used correctly it will become one of your go-tos.
Date published: 2020-09-13
Rated

4

out of

5
by
kawaiicat
from
I love cleaning with this!! It makes everything smell so clean and fresh! I use it to mop and wipe everything down and it works perfectly
Date published: 2020-09-12
Rated

5

out of

5
by
mallorya15
from
Love this product to clean my floors and surfaces. Love having a clean house and a house that smells good and this does both disenfects and smells awesome. Great price and a large amount of product. Love cleaning and can use this in any room for anything.
Date published: 2020-09-08
Rated

5

out of

5
by
slusherout
from
Love the smell! Reminds me Sundays at my Grandmas. Her house was so clean and welcoming. Pine Sol is good for everything. Floors, counters and bathrooms.
Date published: 2020-09-05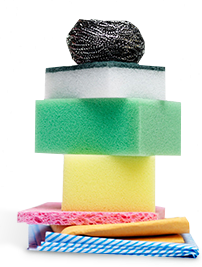 Value Tip

No Special Tools Needed

Pine-Sol® works with everything from rags, mops and brushes to microfiber cloths and paper towels.

View All Tips