How to Clean a Trash Can
Beautify Your Bin
Trash and recycling bins are breeding grounds for funky smells. Banish foul-smelling drips and germy residue with Pine-Sol®.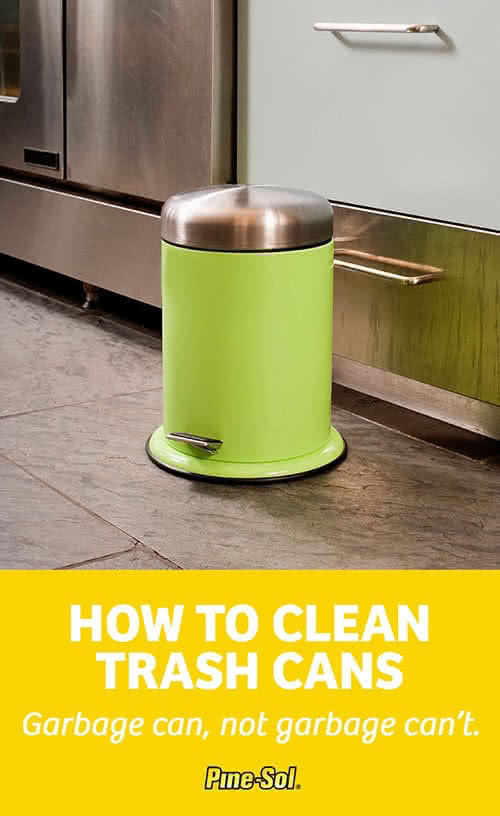 Instructions
Pour a little Pine-Sol® onto a cloth or paper towel.
Wipe down your trash receptacle inside and out.
Rinse with water, and you're done! Better, right? Remember to throw on some gloves — sometimes it's better to be safe than pretty!
Ingredients
Pine-Sol® customers love the Lemon Fresh scent for refreshing the receptacle. Trash critters? Not so much!

Paper Towels

Rubber Gloves