When life gets messy

Women Rise
Above It

We've teamed up with the non-profit Women Empowered to connect women with each other to inspire, guide and uplift through the power of mentorship. The Pine-Sol Lady Diane Amos shares her personal story.

Be Inspired
Giving Back

Real People Making A Difference

Pine-Sol is proud of these people making a difference in their community. As a small thank you we're contributing an Amazon gift card and Pine-Sol product to their organizations.
Get Inspired By

Powerful Women
Watch how these powerful women have faced challenges to make a difference in their communities and lives.
Watch The Videos
Meet the

Deep Clean Divas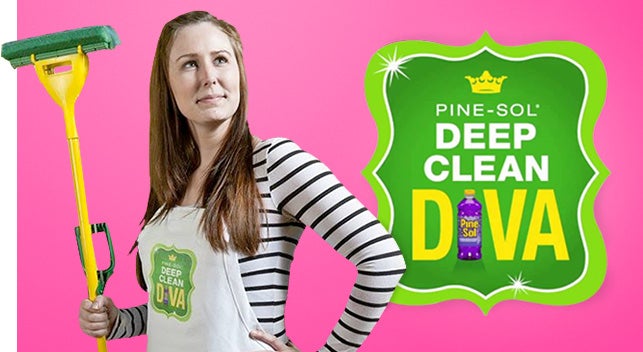 Passionate fans channeled their love of Pine-Sol® Multi-Surface Cleaners into a series of fierce competitions. There were games, rewards and fabulous prizes. And most importantly, we found our Deep Clean Diva and her royal court.
Learn More