The Ultimate

Spring
Cleaning
Guide
Get Spring Cleaning ideas, tips, checklists and hacks.
It's our favorite time of year—Spring. Sure, we love flowers blooming and birds singing and all that. But what we really love is Spring Cleaning! It's in our blood. There's no more satisfying feeling than digging in, decluttering, and giving your home a really deep down clean. As the Spring Cleaning experts, we're right here to motivate you, support you, and get you into the groove. This is your time to shine.
Are you prepped for the big clean?
Before you start, you need to make sure you're ready. Because it's way too easy to use ANYTHING as an excuse to stop—and we're not about excuses.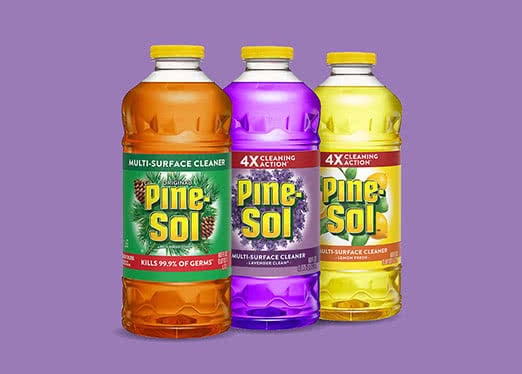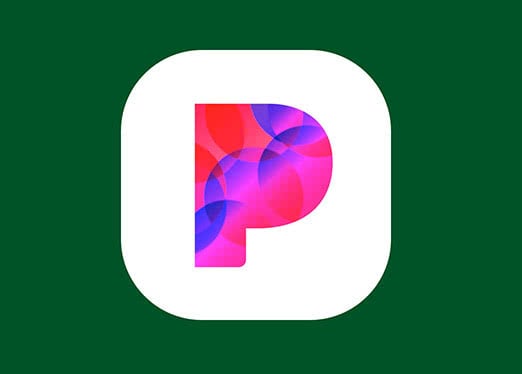 Spring Cleaning Tip #2

Make a Killer Playlist

Sing out loud while you scrub. Dance while you dust. Grab all those songs that really get you moving—or try our Pandora Cleaning Dance Playlist for some ready-to-go grooves.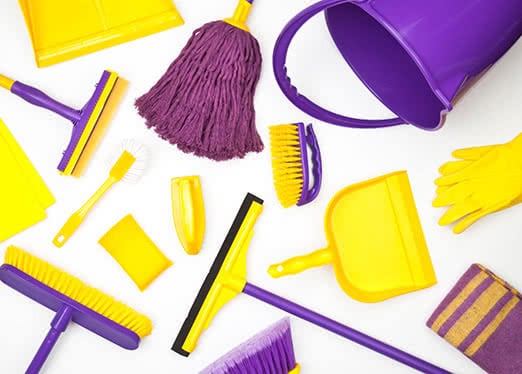 Spring Cleaning Tip #3

Get the Right Tools

These are the basics. A bucket and mop for cleaning floors, a lint-free microfiber cloth for catching every speck of dust on surfaces, and some clean towels or rags for dryings. And don't forget to grab an old toothbrush to get into smaller spots like grout that need a little extra scrubbing.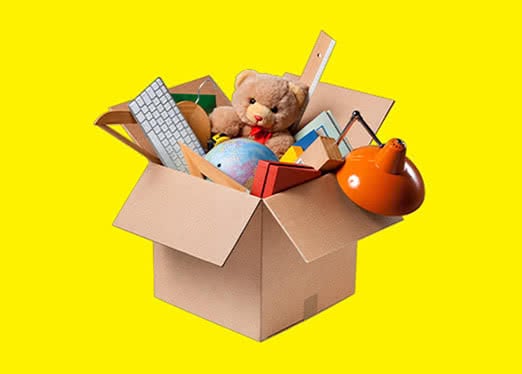 Spring Cleaning Tip #4

Assess Your Cleaning Needs

What are the big jobs you've been waiting all year to tackle? Getting the grease off the garage floor? Really cleaning all the kitchen appliances? Pine-Sol® is so versatile, it can be used in every room in your house.
Download the Pine-Sol® Spring Cleaning Checklist!
Download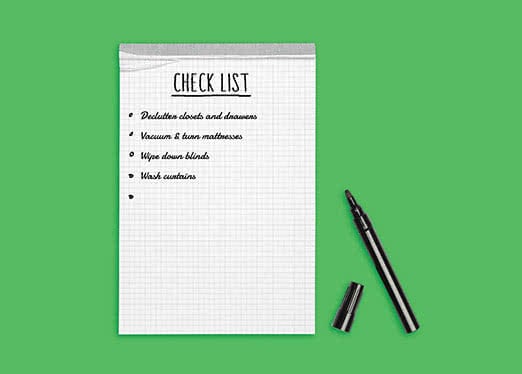 Spring Cleaning Tip #5

Create A Plan

We're not gonna lie; the thought of Spring Cleaning can be daunting. So go in stages. Declutter first. As for cleaning, we recommend splitting things up by types of surfaces or rooms to make it all more manageable. And don't try to do it all in one day! Remember, Spring lasts for a couple of months.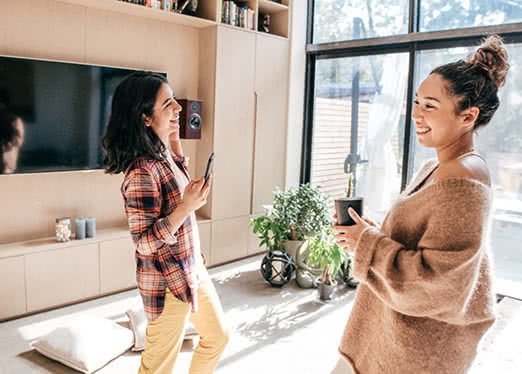 Spring Cleaning Tip #6

Get a Declutter Buddy

It really helps to work with a close friend on decluttering, one who can talk some sense into you as you decide what stays and what goes. You can return the favor for her.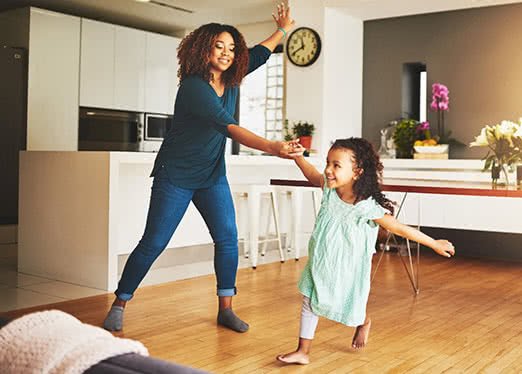 Spring Cleaning Tip #7

Make It a Party

Get the whole family in on the act (if they're old enough to dig in). Give everyone a section or a chore they can handle, and dish out the rewards afterwards. Who doesn't love a sundae?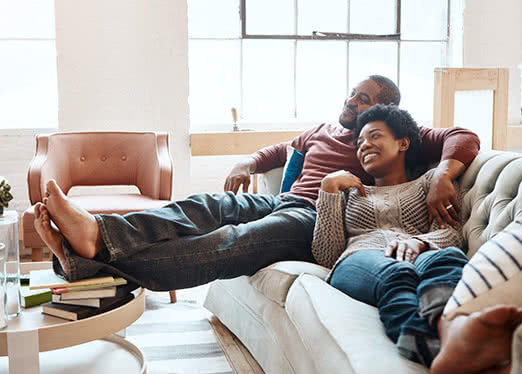 Spring Cleaning Tip #8

Reward Yourself

Every good job deserves a little something at the end. Buy a new blouse, treat yourself to a movie, or indulge in a slice of chocolate cake.
Grab That Mop and Let's Get Going
Like we said before, we've got your back. And your kitchen. And your bathroom. And of course the living room, bedrooms, garage and even the patio. So let's go room to room, and get into the details of how to clean each surface.
Floors
Even if you clean your floors week to week, it's amazing how much dust, pet hair, crumbs and goop still settles there. First off, you'll want to sweep or vacuum all that loose stuff up. And then get ready with your mop and favorite scent of Pine-Sol® (though we're partial to Original Pine® for floors) and give those floors a good going-over. Pine-Sol® is perfect for hardwood, tile, and linoleum floors. Don't forget the baseboards. And yup, you can even use Pine-Sol® to get rid of carpet stains. It's also a great time to clean up concrete garage floors, that have built up grime over the last year.
Walls
If you've got little ones, you've probably got a nice pattern of fingerprints on your walls. You probably have some mystery scuffs and stains on those walls too. In any case, Pine-Sol® can help you spot clean those walls and get all the grime out. And it works fantastically for tile walls in the bathroom or the backsplash in the kitchen. If you have a brightly-painted wall, just spot-test it first to make sure it won't discolor.
Bathroom
The bathroom can be the grossest room in the house, but Pine-Sol® can help you turn it back into a calm, freshly-scented oasis. Say goodbye to soap scum, splatters, spills and grime. Tackle the tub, sink, floors, toilet and walls with Pine-Sol®. And this is where that old toothbrush will come in handy. Get right into the grout and into all those neglected corners. The name of the game is CLEAN.
Kitchen
Pine-Sol® is a cook's best friend, because it's a multi-surface cleaner that cleans counters, tables, and even appliances. This is the time to really clean out the fridge. Give the inside a good scrubbing, taking out all the shelves and drawers and cleaning them too. Dry them off with paper towels and pop them back in. Then get to all the counters and even the cabinets. Now the appliances: Pine-Sol® is brilliant at cleaning all of them, even stainless steel like your stovetop. While you're at it, wipe out the inside of the microwave, too.
Outdoors
Spring Cleaning isn't just reserved for the inside of your home. When the weather gets warmer, your family and friends can't wait to get outside and barbeque. Scrub your deck with Pine-Sol®, and get all the grime and grossness out of the patio cushions. Let them dry in the sun. Give some attention to your kids' swings and slides.
Extra cleaning credit
You've neglected this odorous task long enough; it's time to make short work of those grimy, gross trash bins, recycling bins and composting bins. This is where a good, fresh scent like our Sparkling Wave® comes in. Wipe down the blinds in all your rooms.
Time to kick back and congratulate yourself
Spring Cleaning achieved! You've done an amazing job. In fact, you ARE amazing. Open the windows and let that fresh air in. Give yourself a pat on the back—and maybe a cupcake. You worked hard. You hustled. And now you get to experience that aaahhhh! of deep satisfaction. Pine-Sol® and you—what a team.