How to Clean a Deck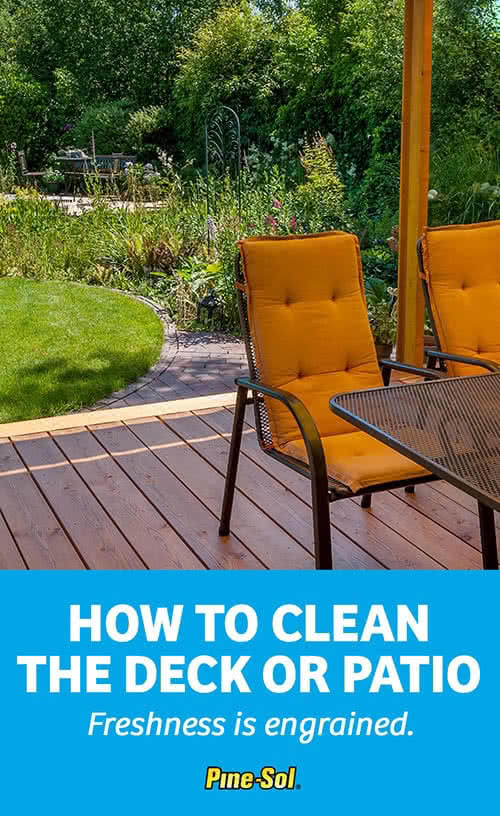 Steps For
An Expert Clean
Your wooden deck or patio takes a lot of abuse from Mother Nature and even more from the BBQs, grilling parties and kids. Clean grimy buildup on your flooring or siding with Pine-Sol®.
Clear the deck and sweep away any dry debris.
Dilute ½ cup Pine-Sol® in two gallons of water.
Mop the deck with this mixture, using a brush or sponge to scrub siding. Avoid using Pine-Sol® on wood that is unsealed, waxed, oiled or visibly worn.
Use full-strength Pine-Sol® cleaner on tougher stains, rinsing with water immediately after cleaning.
Ingredients
For a patio that's spic and span, and smells just as nice, try Pine-Sol® Original

Bucket

Mop