How to Clean Plastic
De-gunk Plastic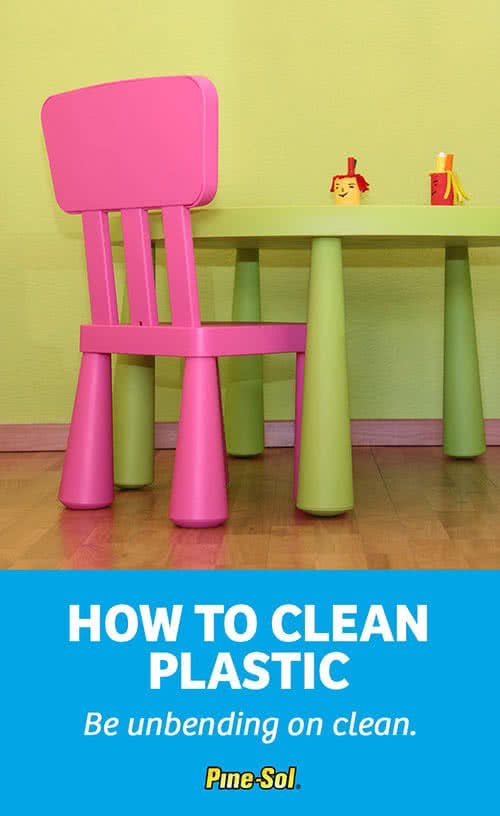 Steps For
An Expert Clean
Plastic in your home and yard, such as outdoor furniture, toys and shower liners, needs some serious de-gunking power. Unlike harsh cleaners, Pine-Sol® gets at grime without scratching delicate plastics.
For those smaller jobs:
Dilute ⅛ cup of Pine-Sol® in ½ gallon of warm water in a sink or bowl.
Wipe down surfaces with the mixture, using a soft cloth or sponge.
For those larger, harder to clean plastic items:
Soak small, harder-to-clean plastic items in the solution for a few minutes. Use an old toothbrush to scrub at any hard-to-reach spots as it soaks.
Dry the plastic with a paper towel or cloth. Make sure to reach crevices in smaller items to prevent build-up.
Ingredients
For a patio that's spic and span, and smells just as nice, try Pine-Sol® Sparkling Wave®

Toothbrush

Paper Towels