How to Clean Stainless Steel
Get Stainless Surfaces Gleaming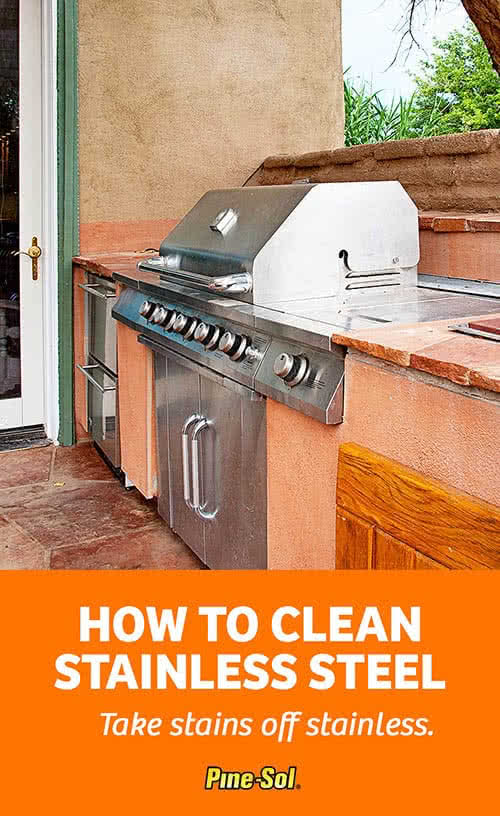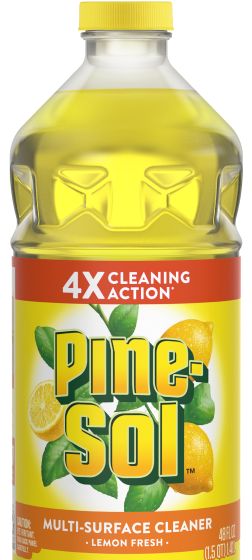 Stainless steel was originally developed for cutlery. Its resistance to corrosion and oxidation earned it the name "stainless" — although it's not actually steel. (Stainless steel contains at least 10.5 percent chromium and other elements like nickel, titanium and copper.)
This material is now commonly used for countertops and appliances like refrigerators, microwaves and dishwashers. The finish looks sleek and modern while being strong and durable. Stainless steel is also popular because it's typically easy to clean and maintain.
Keep reading for tips on how to clean, maintain and protect your stainless steel appliances and surfaces and keep them looking shiny and new.
Stainless Steel

Steps To Clean

Stainless steel was originally developed for cutlery. Its resistance to corrosion and oxidation earned it the name "stainless" – although it's not actually steel. (Stainless steel contains at least 10.5 percent chromium as well as nickel, titanium and copper.)

The finish looks sleek and modern while being strong and durable. Keep reading for tips on how to clean, maintain and protect stainless steel in your home.
Mix 1/8 cup Pine-Sol® Multi-Surface Cleaner into 1/2 gallon of warm water.

Dunk a sponge or lint-free microfiber cloth into the mixture, and wring it out so it's just damp.

Wipe the stainless steel surface in one direction (in the direction of the grain), following a straight line from end to end of the surface. This helps prevent streaking.

Wipe again with water — in one direction and following a straight line — using a dry lint-free cloth.
Also, when it comes to finding the right products and tools, it's important to note there are some things you definitely don't want to use on stainless steel. Never use abrasive cleaners, sponges, brushes or steel wool because these all can leave permanent scratches on stainless steel surfaces.
Cleaning the interiors of your appliances is also important. Check out these easy tips for cleaning a refrigerator.
Stainless Steel
Tools For Cleaning
Cleaning stainless steel involves just a few steps. But, before you get started, it's important to gather the right cleaning products and tools.
Here's what you'll need to clean stainless steel:
sponge
bucket
one or two lint-free microfiber cloths
gloves (to protect sensitive skin or for prolonged use of cleaner)
cleaning product safe for stainless steel
When it comes to cleaners, we like using Pine-Sol® Original Pine Multi-Surface Cleaner on stainless steel surfaces. Pine-Sol® also comes in other scents, like Lemon Fresh®, Lavender Clean®, Sparkling Wave® and Tropical Flowers™. Just choose your favorite. All of them will leave your home smelling fresh and clean.
For more information about the Pine-Sol® lineup of products, visit our FAQs page.
Ingredients
For major shine and scent, try Pine-Sol® Lemon Fresh®.

Sponge

(Microfiber) Cloth
Stainless Steel

Common Messes

You'll typically need to take extra care in keeping stainless steel clean. A number of things can leave stainless surfaces looking dull and dirty.

Surfaces can also show streaks and fingerprints — and on stainless steel cooktops, grease and cooked-on food and burnt-on stains. And, some cleaners can leave marks, streaks and residue on your appliances and other surfaces.

Check out additional information on how to clean a stovetop.

Keep reading for tips on cleaning common messes that accumulate on stainless steel.
Stainless Steel

Removing Fingerprints

Do weekly or biweekly wipe downs with a Pine-Sol® Multi-Surface Cleaner and water solution and a sponge or lint-free cloth to help keep stainless steel free of visible fingerprints. Or, do quick wipe downs as needed if stainless steel surfaces are touched often.
Stainless Steel

Protecting

To maintain and protect stainless steel, avoid unnecessary touching of surfaces to reduce the number of fingerprints and smudges that accumulate. Weekly or biweekly cleanings of surfaces can ensure they stay clean and smudge- and fingerprint-free. Also, if possible, it's best to wipe up messes right away to avoid staining and discoloration.

It's best to keep up with quick, frequent wipe downs on stainless steel because water spots and older stains are more difficult to remove. Just use a lint-free microfiber cloth and a bit of warm water.

And, try to do a more thorough cleaning once a week with warm water and Pine-Sol® Multi-Surface Cleaner. Not only will a deeper cleaning remove fingerprints and stains, it will also remove any buildup of dirt and grime.

Cleaning the inside of a microwave can be as easy as cleaning the outside. Check out these tips on how to make your microwave spotless.
Stainless Steel

Do's And Dont's

DO avoid chlorine-based bleach solutions for cleaning stainless steel, as an extended contact time can cause corrosion.
DO wipe down stainless steel in one direction, with the grain, to avoid streaking.
DO use products and tools that are safe for stainless steel.

DON'T use abrasive tools like steel wool or scouring pads, which can scratch stainless steel.
DON'T leave cleaners on the surface for a prolonged time. Rinse with water immediately after scrubbing stainless steel.
For information on the Do's and Don'ts of cleaning your home, check out our Complete Spring Cleaning Guide.