How to Clean a Refrigerator
New Fridge Freshness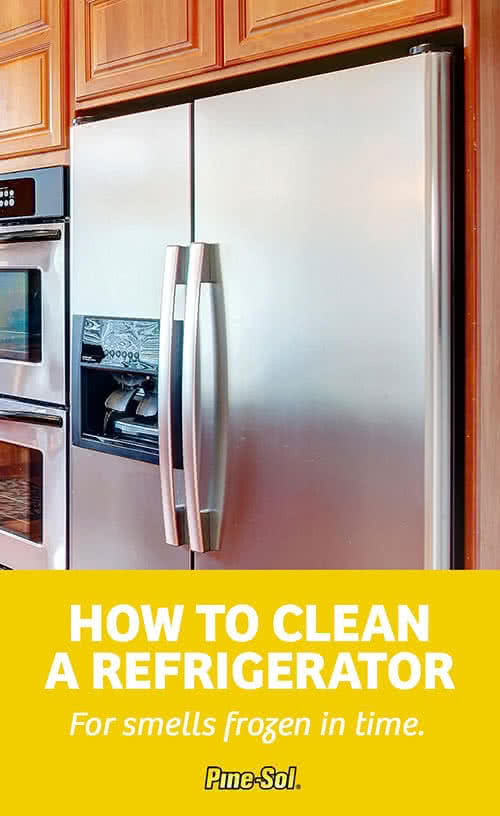 Steps For An Expert Clean
Learn how to clean a refrigerator and what to clean your refrigerator with. Find the best refrigerator cleaner to clean your fridge.
Clear your fridge of all food items, moving items that need to be kept refrigerated to a cooler or a sink full of ice. You may want to tackle the refrigerator right before a grocery store trip so you have less to move.

Turn down the cooling power so it's not as chilly for your scrubbing session.

Dilute ¼ cup of Pine-Sol® in a gallon of warm water.

Sponge down the inside fridge walls with the solution. You may need a full-strength dose to handle those hard-to-clean areas.

Follow up by thoroughly rinsing any surface that might come into contact with food or food containers.
Ingredients
Say goodbye to age-old leftovers with the refreshing scent of Pine-Sol® Lemon Fresh.

Sponge

Paper Towels