How to Clean Wood Furniture
Dust and gunk love the wooden surfaces and furniture in your home as much as you do. Gloss up and clean wood flooring, paneling and furniture with a simple Pine-Sol® solution.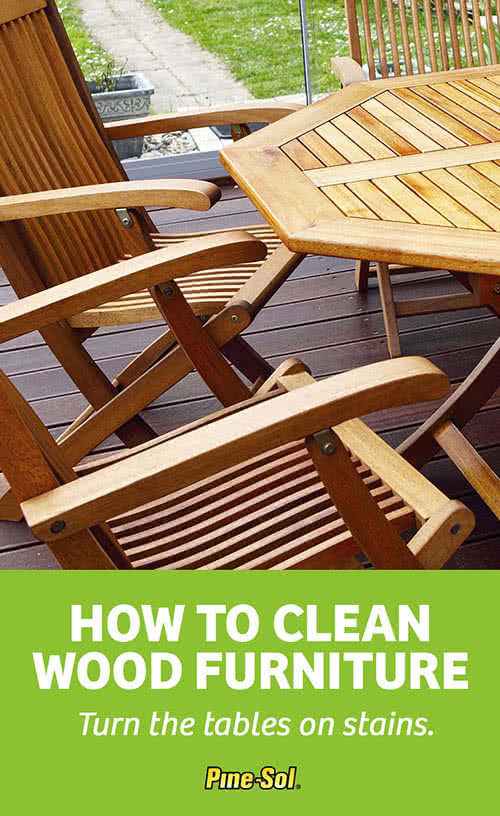 Instructions
Mix ¼ cup of Pine-Sol® for each gallon of water.
Dampen a soft sponge, cloth or mop with the mixture to wipe down the surface.
Scrub stubborn spots with a gentle scrub brush or mop. Use Pine-Sol® full-strength if needed, following up with a water rinse.
For safe, effective use, avoid using Pine-Sol® on unsealed, waxed, oiled or visibly worn wood.
Ingredients
Original Pine-Sol® is a go-to for wooden floors and furniture, with the added bonus of disinfecting as it cleans.

Bucket

Scrub Brush