28oz
48oz
60oz
100oz
175oz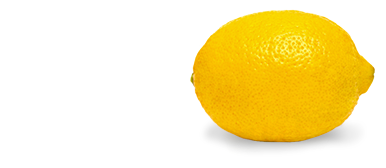 Pine-Sol® Lemon Fresh®
#1 lemon-scented dilutable cleaner*
Powerfully cleans
Deodorizes and has a clean, fresh scent
Cuts through tough grease, grime & dirt
* Based on IRI sales data dated 2/24/2019.
4X Cleaning Action*
SAFE ON YOUR SURFACES*
You can use Pine-Sol® cleaners on hard, nonporous surfaces, including floors, sinks, counters, stoves, bathtubs, shower stalls, tile and more!
*Follow use directions before use
Directions for Use
General Cleaning and Deodorizing: Use ¼ cup per gallon of water. No rinsing required except on rubber or asphalt tile. For tough jobs, use full strength and rinse immediately. For no-wax floors, only use diluted and rinse.*
Toilet Bowls: Pour ½ cup in the bowl and brush thoroughly, including under the rim.
*Do not use on marble, aluminum, or wood that is unfinished, unsealed, unpainted, waxed, oiled or worn.
Resources
Overall Product Rating
Rated

5

out of

5
by
Felice
from
Lemony Fresh
I enjoyed using this product because it makes my home smell full of freshly squeezed lemons all through the year. The scent lingers for days after i have cleaned with it. I clean all my hard surface high touch areas with pinesol every day several times a day.
Date published: 2020-02-23
Rated

5

out of

5
by
maryjay1888
from
refreshing
has the best scent and makes my floors super shiny and clean
Date published: 2020-02-21
Rated

5

out of

5
by
lkzchic
from
love anything lemon
love the lemon scent! not too overwhelming at all!
Date published: 2020-02-21
Rated

5

out of

5
by
girlkate
from
Keeps away bugs
Been using this forever as my go to cleaning product. My three favorite things it does is cleans away soap scum(full strength), diluted keeps bugs at bay, and the clean smell of lemon afterwards.
Date published: 2020-02-20
Rated

5

out of

5
by
Pan111
from
Love this product
My family and I have used this product for years. (even my grandparents) My Grandparents used the Original Pine Sol scent. The Lemon Fresh scent has become my favorite. I love cleaning with it. I use it in all areas of my home and it works well in cleaning set in stains. Whenever I clean my home with this product and I leave to run errands, the lemon scent welcomes you back in. There's something about the feeling of opening the door and smelling the clean smell of Lemon Pine Sol.
Date published: 2020-02-18
Rated

5

out of

5
by
CarolJ
from
Makes my home smell lemon-clean!
I recently switched to Pine-Sol and I loving it! My floors look cleaner, shiner and the lemon-scent is the best!
Date published: 2020-01-28
Rated

5

out of

5
by
joey11
from
Keeps my house looking like a model home!
I have been using Pinesol for my heavy cleaning for many years. My house is 24 years old it looks like a model home this product is great for wood work and floors! Leaves a great scent behind without any residue!!
Date published: 2020-01-21
Rated

5

out of

5
by
jess09058
from
Great Cleaner!
I am a professional baker and I love to use this to clean my kitchen counters. I cuts through everything!
Date published: 2020-01-15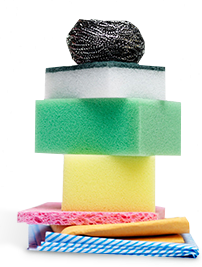 Value Tip

No Special Tools Needed

Pine-Sol® works with everything from rags, mops and brushes to microfiber cloths and paper towels.

View All Tips