28oz
48oz
60oz
100oz
175oz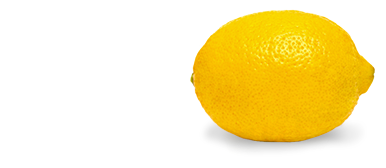 Pine-Sol® Lemon Fresh®
#1 lemon-scented dilutable cleaner*
Powerfully cleans
Deodorizes and has a clean, fresh scent
Cuts through tough grease, grime & dirt
* Based on IRI sales data dated 2/24/2019.
4X Cleaning Action*
SAFE ON YOUR SURFACES*
You can use Pine-Sol® cleaners on hard, nonporous surfaces, including floors, sinks, counters, stoves, bathtubs, shower stalls, tile and more!
*Follow use directions before use
Directions for Use
General Cleaning and Deodorizing: Use ¼ cup per gallon of water. No rinsing required except on rubber or asphalt tile. For tough jobs, use full strength and rinse immediately. For no-wax floors, only use diluted and rinse.*
Toilet Bowls: Pour ½ cup in the bowl and brush thoroughly, including under the rim.
*Do not use on marble, aluminum, or wood that is unfinished, unsealed, unpainted, waxed, oiled or worn.
Resources
Overall Product Rating
Rated

5

out of

5
by
samanthaw35
from
I love pinesol I use it on almost everything, from my counters to my floors it does a great job
Date published: 2020-10-26
Rated

5

out of

5
by
thepaintedfool
from
I prefer using lemon scented anything to clean my house, so this one is my go-to. Ill open the windows wide open, fill a bucket with warm water and some of this pinesol and GET TO WORK. I recently cleaned my second bedroom floor off with just Pinesol and a scrub brush. I always have this.
Date published: 2020-10-21
Rated

5

out of

5
by
member791b0
from
I use this product on my garage floor I love it so much that I would used it in the house but my husband thinks that the smell is to strong. It works great for removing stains on white clothes or jeans, just spray a little on the most dirty parts and wash the clothes as you regularly do and all the stains will disappear.
Date published: 2020-10-13
Rated

5

out of

5
by
Diego122
from
Great Product
I have always been buying this product and it is still great. I buy this product once or even twice a week because its my go to cleaner
Date published: 2020-10-11
Rated

5

out of

5
by
maryz8
from
Pinesol has been used in my family for generations. When lemon scent became available i had to try it and loved it. I remember coming home from school and always smelling fresh clean with little trace of pinesol scent from my mom's morning cleaning. Pinesol Lemon Fresh
Date published: 2020-10-06
Rated

5

out of

5
by
mariahf24
from
love to mop with this stuff. leaves my floors shiny and flawless. they smell great after
Date published: 2020-10-06
Rated

5

out of

5
by
samanthanicolesnowba
from
Lemon is by far my favorite Pinesol cleanser. I use this to mop my floors once a week. This bottle seems to last forever. After diluting with water the scent isnt over powering. My kids are a fan of this smell as well.
Date published: 2020-10-06
Rated

5

out of

5
by
jamiew76
from
I LOVE pine sole lemon fresh. I love being able to smell how clean my home is after cleaning it. i use this in a spray bottle as well for multiple surfaces.
Date published: 2020-10-06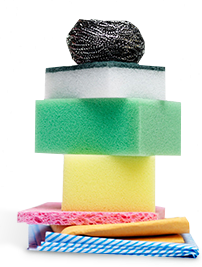 Value Tip

No Special Tools Needed

Pine-Sol® works with everything from rags, mops and brushes to microfiber cloths and paper towels.

View All Tips