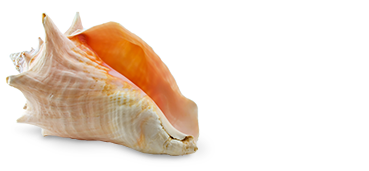 Pine-Sol® Sparkling Wave®
Powerfully cleans
Deodorizes and has a clean, fresh scent
Cuts through tough grease, grime & dirt
4x Cleaning Action*
SAFE ON YOUR SURFACES*
You can use Pine-Sol® cleaners on hard, nonporous surfaces, including floors, sinks, counters, stoves, bathtubs, shower stalls, tile and more!
*Follow use directions before use
Directions for Use
General Cleaning and Deodorizing: Use ¼ cup per gallon of water. No rinsing required except on rubber or asphalt tile. For tough jobs, use full strength and rinse immediately. For no-wax floors, only use diluted and rinse.*
Toilet Bowls: Pour ½ cup in the bowl and brush thoroughly, including under the rim.
Laundry: Rub in full-strength on grease spots or heavily soiled areas before washing. For extra cleaning and deodorizing power, add ½ cup to load. Use only on white or colorfast fabrics.
*Do not use on marble, aluminum, or wood that is unfinished, unsealed, unpainted, waxed, oiled or worn.
Resources
Overall Product Rating
Rated

5

out of

5
by
CathyJH
from
Love Sparkling Wave
I started using Blue Pine Sol several years back and absolutely loved it but now I can't find it anywhere. The other scents are just not pleasing to me. Love the fresh smell and how it cleans without leaving a film behind.
Date published: 2021-01-13
Rated

5

out of

5
by
thillythilva
from
PLEASE Bring this back - I can't find it ANYWHERE!
I have used this for years and it is my favorite but I have not been able to find for over 6 months. I have even searched Amazon with no luck. I have been using other products and they do not clean or even come close to smelling this good. I need this product now! Thank you!
Date published: 2021-01-12
Rated

5

out of

5
by
TheHelp
from
Bring It back
Ohmahgosh, sparkling wave is the best scent of all my cleaning products. Yet, I haven't been able to find it since summer time. I clean almost 100 houses a month and it's a staple in my cleaning bag. A vast majority always ask what it is because the way it smells. Please bring it back!!!
Date published: 2021-01-09
Rated

5

out of

5
by
Luzero
from
The Amazing "Sparkling Wave"
This product is ideal to clean the grime and cooked-on grease on the stove top, burners and grill. Love its fragrance in every bathroom after disinfecting the toilet tops, seats, and base. Great for mirrors too, and the hard floors couldn't get any cleaner after adding a few ounces to the water bucket. Oil stains on the garage floor come right out if used undiluted, and it's great for wiping the stainless steel fridge inside & out. Cleans walls too! This is practically all I need to clean the entire house & it's much easier & quicker to use. Please don't ever discontinue it.
Date published: 2021-01-05
Rated

5

out of

5
by
lindseyd51
from
I absolutely ADORE this particular Pinesol; specifically for the scent. I clean houses for a living, and it NEVER fails that we get comments about how good the house smells, or customers directly asking us what it is that we use. All the Pinesol multisurface cleaners I have ever tried usually get whatever task I have done with ease. This one just smells THE ABSOLUTE BEST. We have literally only had one customer not like this scent. We use it to mop as well by diluting it with water. I use this in every single room (in some way, form, or fashion) and people can tell their house is squeaky clean as soon as they walk in the door! The only two downfalls are that I can't seem to find it any any retailers any more, and there are two different blue Pinesol scents. The tropical one is good; WAY SUPERIOR. They carry it at the Dollar General, and if I'm lucky I might see it at H.E.B. Do recommend.
Date published: 2020-10-05
Rated

5

out of

5
by
sam89
from
Best Smell Ever
Love this smell and how well it cleans. It doesn't take much to clean up any mess when using PineSol.
Date published: 2020-09-24
Rated

5

out of

5
by
mackenziem93
from
Very strong smelling floor cleaner. Works great. Recommend it to others.smells good. Lasts a long time
Date published: 2020-09-17
Rated

5

out of

5
by
Dedicated Educator
from
Best Pine Sol Ever!!!
I decided to try the "Sparkling Wave" Pine Sol when I noticed my Lemon Pine Sol only had one bottle on shelf. I generally buy several at once to stock up. I first tried the *Sparkling Wave at home then tried it at my preschool! It was incredible the reaction I received from parents within the first couple of days. Everyone raved how clean everything was and it smelled wonderful. So fresh, not harsh. Even parents noticed when I was giving tours at our center. Pine Sol Sparkling Wave has a very refreshing, clean smell that does not over power.
Date published: 2020-09-07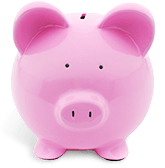 Value Tip

One Cleaner Many Uses

With Pine-Sol®, you only need one cleaner. You could spend a fortune on different cleaners

View All Tips