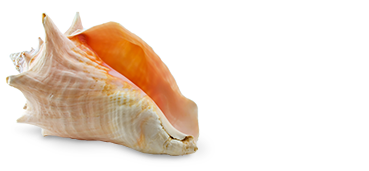 Pine-Sol® Sparkling Wave®
Powerfully cleans
Deodorizes and has a clean, fresh scent
Cuts through tough grease, grime & dirt
4x Cleaning Action*
SAFE ON YOUR SURFACES*
You can use Pine-Sol® cleaners on hard, nonporous surfaces, including floors, sinks, counters, stoves, bathtubs, shower stalls, tile and more!
*Follow use directions before use
Directions for Use
General Cleaning and Deodorizing: Use ¼ cup per gallon of water. No rinsing required except on rubber or asphalt tile. For tough jobs, use full strength and rinse immediately. For no-wax floors, only use diluted and rinse.*
Toilet Bowls: Pour ½ cup in the bowl and brush thoroughly, including under the rim.
Laundry: Rub in full-strength on grease spots or heavily soiled areas before washing. For extra cleaning and deodorizing power, add ½ cup to load. Use only on white or colorfast fabrics.
*Do not use on marble, aluminum, or wood that is unfinished, unsealed, unpainted, waxed, oiled or worn.
Resources
Overall Product Rating
Rated

5

out of

5
by
ejh53
from
Smells Awesome
I love the everlasting smell in my house and how it cleans dirt and grime off floors and counters
Date published: 2023-09-16
Rated

5

out of

5
by
NannyKim1987
from
Best smelling cleaner on the market!
Sparkline Wave Pine Sol smells so good!!! I use it all over my house and it cleans as great as it smells. I used it in our office for deep cleaning last summer and now several co-workers have switched to Sparkling Wave also.
Date published: 2023-02-01
Rated

4

out of

5
by
User000001
from
Great features!
Bought this a month ago and have not regretted it.
Date published: 2022-12-07
Rated

5

out of

5
by
Laurie
from
Love this scent!
I love Pine Sol in general for cleaning but I LOVE this scent
Date published: 2022-08-31
Rated

5

out of

5
by
Tif79
from
Amazing a smell and cleaning power love
I'm so glad I tried and you sent instead of sticking with the basic pain until I grew up with it was amazing my kids even loved it they weren't like ew it stinks oh it's hurting my eyes like they love the warehouse smells and like literally I can put it in a spray bottle a little bit of water and I need to work on everything my girls even want to help me clean that's amazing because they love to smell that much it's great
Date published: 2022-08-14
Rated

5

out of

5
by
Mallory B
from
AMAZING SCENT!
We used to love Fabuloso but after awhile we got tired of the scent. I decided to switch it up one day and picked this up, BEST DECISION EVER!
Date published: 2022-07-02
Rated

5

out of

5
by
2Clean
from
The Smell!!!!
Never in a million years did I expect for this scent to smell as good as it does. I come from an old school Gramdma wakes up at 7a on a Sat and the whole house smells like Original Pine-Sol by evening. I can tell you this if entering a new millennium smells like this COUNT ME IN!!!!
Date published: 2022-06-09
Rated

5

out of

5
by
marilynbkswifey
from
This is by far
This is by far my favorite scent of pine sol its fresh and leaves ur home smelling wonderful it also cleans any surface i use pine sol for all my cleaning i would definatly recommend using if you like ur home smelling clean and fresh
Date published: 2022-04-28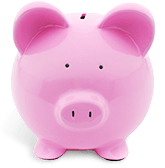 Value Tip

One Cleaner Many Uses

With Pine-Sol®, you only need one cleaner. You could spend a fortune on different cleaners

View All Tips