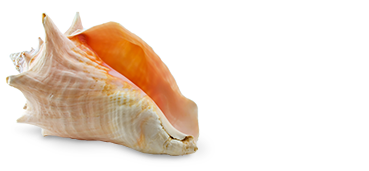 Pine-Sol® Sparkling Wave®
Powerfully cleans
Deodorizes and has a clean, fresh scent
Cuts through tough grease, grime & dirt
4x Cleaning Action*
SAFE ON YOUR SURFACES*
You can use Pine-Sol® cleaners on hard, nonporous surfaces, including floors, sinks, counters, stoves, bathtubs, shower stalls, tile and more!
*Follow use directions before use
Directions for Use
General Cleaning and Deodorizing: Use ¼ cup per gallon of water. No rinsing required except on rubber or asphalt tile. For tough jobs, use full strength and rinse immediately. For no-wax floors, only use diluted and rinse.*
Toilet Bowls: Pour ½ cup in the bowl and brush thoroughly, including under the rim.
Laundry: Rub in full-strength on grease spots or heavily soiled areas before washing. For extra cleaning and deodorizing power, add ½ cup to load. Use only on white or colorfast fabrics.
*Do not use on marble, aluminum, or wood that is unfinished, unsealed, unpainted, waxed, oiled or worn.
Resources
Overall Product Rating
Rated

5

out of

5
by
kathyk22
from
I am very organized and I like to have everything clean and smell good and these products are necessary for my home
Date published: 2020-08-02
Rated

5

out of

5
by
ninnaw
from
I believe this product is new! And I love the smell!! I usually use the lemon scented Pinesol but this one is great too. Can't go wrong with this product. Cleans, disinfects and has a clean smell.
Date published: 2020-07-29
Rated

5

out of

5
by
Angel18
from
Cleaning power
I tried this for the first time a couple of months ago and it works great. The smell is amazing and it is now my favorite pine-sol product.
Date published: 2020-06-29
Rated

4

out of

5
by
lindasd602
from
Smells great and cleans well for the price its also a steal. Love all the smells there all clean smelling and fresh.
Date published: 2020-06-25
Rated

4

out of

5
by
ohlookatthatsomeonea
from
I really like Pinesol especially when cleaning my hardwood floors. It has an amazing smell and is really easy to use. This product also lasts a pretty long time. I found this product a great addition to my household and I would definitely buy again.
Date published: 2020-06-24
Rated

5

out of

5
by
Anonymous
from
Very good product i am definitely a satisfied customer! Very decent price, and is still good quality/ quantity. Would definitely recommend to friends and family.
Date published: 2020-06-17
Rated

5

out of

5
by
kaelas
from
This stuff is great! It smells amazing, it isnt overwhelming at all, and the smell lasts for a while. it leave the floors sparkling plus its affordable!!! Id definitely recommend this product!!
Date published: 2020-06-15
Rated

5

out of

5
by
melissag9
from
This cleans great. I add about 1/3 of this to 2/3 water in a spray bottle, spray, let sit and wipe. There is no news no rinse. It cleans the grease and mess off of my stove, kitchen counters, and sink. I also use it to clean inside my fridge. It smells amazing. I was hesitant to try it because I hate the smell of original Pinesol but this smells so fresh and clean.
Date published: 2020-05-23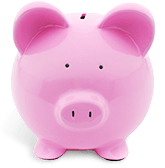 Value Tip

One Cleaner Many Uses

With Pine-Sol®, you only need one cleaner. You could spend a fortune on different cleaners

View All Tips