28oz 48oz 60oz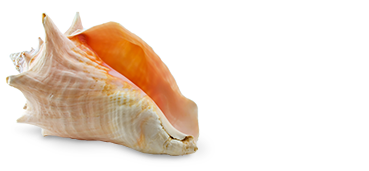 Pine-Sol® Sparkling Wave®
Powerfully cleans
Deodorizes and has a clean, fresh scent
Cuts through tough grease, grime & dirt
Where To Buy
4x Cleaning Action®
Bring the scent of the seaside — sans the sand — to your bedrooms, bathrooms or hallways. Pine-Sol® Sparkling Wave® cleaning agent deodorizes as it cuts grease, grime and dirt, leaving a shiny "just cleaned" surface and refreshing scent.
Directions for Use
General Cleaning and Deodorizing: Use ¼ cup per gallon of water. No rinsing required except on rubber or asphalt tile. For tough jobs, use full strength and rinse immediately. For no-wax floors, only use diluted and rinse.*
Toilet Bowls: Pour ½ cup in the bowl and brush thoroughly, including under the rim.
Laundry: Rub in full-strength on grease spots or heavily soiled areas before washing. For extra cleaning and deodorizing power, add ½ cup to load. Use only on white or colorfast fabrics.
*Do not use on marble, aluminum, or wood that is unfinished, unsealed, unpainted, waxed, oiled or worn.
Resources
Overall Product Rating
I always come back to Pine Sol
I like to try new products, gadgets, etc. None of the various products I've tried can compete with Pine Sol, especially for cleaning floors.
January 25, 2015
Pine-Sol does it all!
We have two cats and a 95lb. elderly dog. The litterbox is usually a challenge in itself, and nothing we were using would get that odor out of the box when we changed the litter. Then we tried Pine-Sol and it works amazing! I soak the box for an hour or so, and the fragrance makes it thru the whole house. Now to the dog...ELDERLY. If anyone has an older dog, you know the things you face daily and the amount of cleaning you have to keep up with! If it weren't for the fresh scent of Pine-Sol, I don't know what I would do. When I say the dog can smell it up...believe me, he sure can! First thing I run for is the Pine-Sol. The blue (Sparkling Wave) is my favorite. If they don't have it, I buy the purple one. I look faithfully to which store is going to have a sale going on it, and I stock up. I don't think there's less than 4 bottles in our cabinets at any time! Thanks, Pine-Sol for doing a great job. Please don't change anything about the product!!
August 23, 2014
Best of the best yet...
Works great for cleaning, deodorizer, and the fragrance last... I use it to clean interior of my home, my car, and also use it to clean interior of my patrol car...
December 19, 2013
cleans but does not disinfect
Please read the label people. No where does it say anything about disinfecting. And no where in the above product description does it say it disinfects. And the company will tell you the only product that is a disinfectant is the ORIGINAL PINE SOL...Please pay attention and do not assume. Thanks
September 2, 2013
Value Tip

One Cleaner Many Uses

With Pine-Sol®, you only need one cleaner. You could spend a fortune on different cleaners

View All Tips