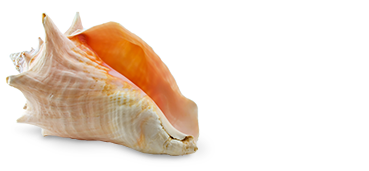 Pine-Sol® Sparkling Wave®
Powerfully cleans
Deodorizes and has a clean, fresh scent
Cuts through tough grease, grime & dirt
4x Cleaning Action*
SAFE ON YOUR SURFACES*
You can use Pine-Sol® cleaners on hard, nonporous surfaces, including floors, sinks, counters, stoves, bathtubs, shower stalls, tile and more!
*Follow use directions before use
Directions for Use
General Cleaning and Deodorizing: Use ¼ cup per gallon of water. No rinsing required except on rubber or asphalt tile. For tough jobs, use full strength and rinse immediately. For no-wax floors, only use diluted and rinse.*
Toilet Bowls: Pour ½ cup in the bowl and brush thoroughly, including under the rim.
Laundry: Rub in full-strength on grease spots or heavily soiled areas before washing. For extra cleaning and deodorizing power, add ½ cup to load. Use only on white or colorfast fabrics.
*Do not use on marble, aluminum, or wood that is unfinished, unsealed, unpainted, waxed, oiled or worn.
Resources
Overall Product Rating
Rated

5

out of

5
by
Suzanne
from
Smells amazing
Pinesol is such a great product and always has been. The scent of Sparkling waves is great and cleans just like the original! I can always count on pinesol whether it be my floors or countertops.
Date published: 2021-05-28
Rated

5

out of

5
by
heyyou92
from
Love it!
Makes my house smell just like summer! By far my favorite choice!
Date published: 2021-05-11
Rated

5

out of

5
by
Delma
from
Invigorating fragrance
Where is it? I have looked everywhere for a few months now. This is my only go to product for my floors and bathroom.
Date published: 2021-04-28
Rated

5

out of

5
by
jackie65
from
sparkling waves
I love the smell of this pine sol . It smells so fresh and clean . It does a great job deoderizing as well as cleaning !
Date published: 2021-04-24
Rated

5

out of

5
by
Kjones2021
from
Senior citizens love the Sparkling Wave scent !!!
I have bought this Pine Sol Sparkling Wave for 2 years when I started cleaning seniors (75 and older) homes. It awakens their personality, demeanor and how they feel. It is so fresh and truly cleans in kitchen and especially bathrooms where I use it the most. The scent is very pleasant and last almost throughout the day. When the cost was reasonable, I buy at least 5 bottles at a time to be sure that I would have enough on hand. A little goes along way too!!! I am truly upset that this special "fragrance" is no longer available for my clients. Please BRING BACK.
Date published: 2021-03-05
Rated

5

out of

5
by
destreeb
from
Love the smell and
Love the smell and product. I also love how wonderful my surfaces look after using it. The price is wonderful and the product lasts. I would definitely recommend.
Date published: 2021-02-27
Rated

2

out of

5
by
frescag
from
Pine sol used to
Pine sol used to be good but now they have waterered down the bottle. I like the original pine sol without all the scents in it. I love the original PS from years ago this new scent PS I don't like it.
Date published: 2021-02-22
Rated

5

out of

5
by
Nick
from
Awesome clean!!
Where has this product gone??? Can't find it anywhere. I have traveled city's and online and nope not there..... Bring it back!!!!! While your at it bring back the tropical flowers too!!!
Date published: 2021-02-09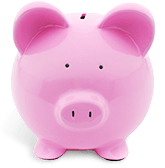 Value Tip

One Cleaner Many Uses

With Pine-Sol®, you only need one cleaner. You could spend a fortune on different cleaners

View All Tips