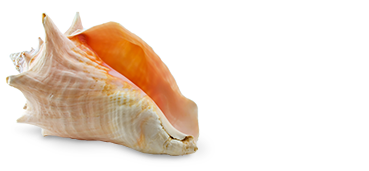 Pine-Sol® Sparkling Wave®
Powerfully cleans
Deodorizes and has a clean, fresh scent
Cuts through tough grease, grime & dirt
4x Cleaning Action*
SAFE ON YOUR SURFACES*
You can use Pine-Sol® cleaners on hard, nonporous surfaces, including floors, sinks, counters, stoves, bathtubs, shower stalls, tile and more!
*Follow use directions before use
Directions for Use
General Cleaning and Deodorizing: Use ¼ cup per gallon of water. No rinsing required except on rubber or asphalt tile. For tough jobs, use full strength and rinse immediately. For no-wax floors, only use diluted and rinse.*
Toilet Bowls: Pour ½ cup in the bowl and brush thoroughly, including under the rim.
Laundry: Rub in full-strength on grease spots or heavily soiled areas before washing. For extra cleaning and deodorizing power, add ½ cup to load. Use only on white or colorfast fabrics.
*Do not use on marble, aluminum, or wood that is unfinished, unsealed, unpainted, waxed, oiled or worn.
Resources
Overall Product Rating
Rated

5

out of

5
by
Kjones2021
from
Senior citizens love the Sparkling Wave scent !!!
I have bought this Pine Sol Sparkling Wave for 2 years when I started cleaning seniors (75 and older) homes. It awakens their personality, demeanor and how they feel. It is so fresh and truly cleans in kitchen and especially bathrooms where I use it the most. The scent is very pleasant and last almost throughout the day. When the cost was reasonable, I buy at least 5 bottles at a time to be sure that I would have enough on hand. A little goes along way too!!! I am truly upset that this special "fragrance" is no longer available for my clients. Please BRING BACK.
Date published: 2021-03-05
Rated

5

out of

5
by
destreeb
from
Love the smell and
Love the smell and product. I also love how wonderful my surfaces look after using it. The price is wonderful and the product lasts. I would definitely recommend.
Date published: 2021-02-27
Rated

2

out of

5
by
frescag
from
Pine sol used to
Pine sol used to be good but now they have waterered down the bottle. I like the original pine sol without all the scents in it. I love the original PS from years ago this new scent PS I don't like it.
Date published: 2021-02-22
Rated

5

out of

5
by
Nick
from
Awesome clean!!
Where has this product gone??? Can't find it anywhere. I have traveled city's and online and nope not there..... Bring it back!!!!! While your at it bring back the tropical flowers too!!!
Date published: 2021-02-09
Rated

5

out of

5
by
Bubbles
from
The Best
I have used this blue Pune sol since it came out and now I can't find it local and my house is not as clean as it is with this pine sol. Love love love this product. Blue Pune Sol is the best on the market!!!!!
Date published: 2021-02-08
Rated

5

out of

5
by
Pinesolian213
from
BRING IT BACK BABY!!!!!
Please where where can I find this product? It is the best cleaning product I've ever used. It makes cleaning so much fun! I looked all over for this product from city-to-city store to store and I cannot find it anywhere then I come here to this website to see if I can order it and there's no order form for it only for some T-shirts. I see a lot of other people on the reviews love this product to so it would only be right for you to bring it back. Thank you thank you
Date published: 2021-02-07
Rated

5

out of

5
by
CathyJH
from
Love Sparkling Wave
I started using Blue Pine Sol several years back and absolutely loved it but now I can't find it anywhere. The other scents are just not pleasing to me. Love the fresh smell and how it cleans without leaving a film behind.
Date published: 2021-01-13
Rated

5

out of

5
by
thillythilva
from
PLEASE Bring this back - I can't find it ANYWHERE!
I have used this for years and it is my favorite but I have not been able to find for over 6 months. I have even searched Amazon with no luck. I have been using other products and they do not clean or even come close to smelling this good. I need this product now! Thank you!
Date published: 2021-01-12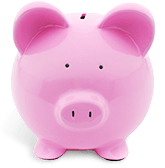 Value Tip

One Cleaner Many Uses

With Pine-Sol®, you only need one cleaner. You could spend a fortune on different cleaners

View All Tips