How to Clean Tile
Make Tile Glisten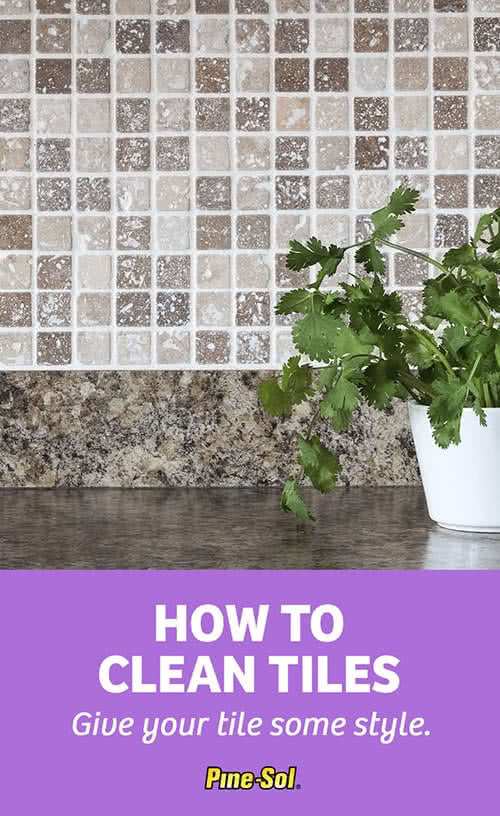 Steps For
An Expert Clean
Pine-Sol® cuts through the build-up on tile without the long-term damage that abrasive cleaners or scouring pads can cause over time.
Add ¼ cup of Pine-Sol® to a gallon of warm water.
Wet a mop, sponge or cloth with the mixture.
Wipe down the tile, taking care around slippery floors.
Apply Pine-Sol® full-strength to tough spots, using an old toothbrush to clean grout stains. Follow up immediately with a water rinse.
Ingredients
Try the citrus fresh Pine-Sol® Mandarin Sunrise™ in the kitchen, or Pine-Sol® Lavender Clean® on bathroom tiling.

Toothbrush

Mop