How to Remove Carpet Stains
Carpet Stains Meet Your Match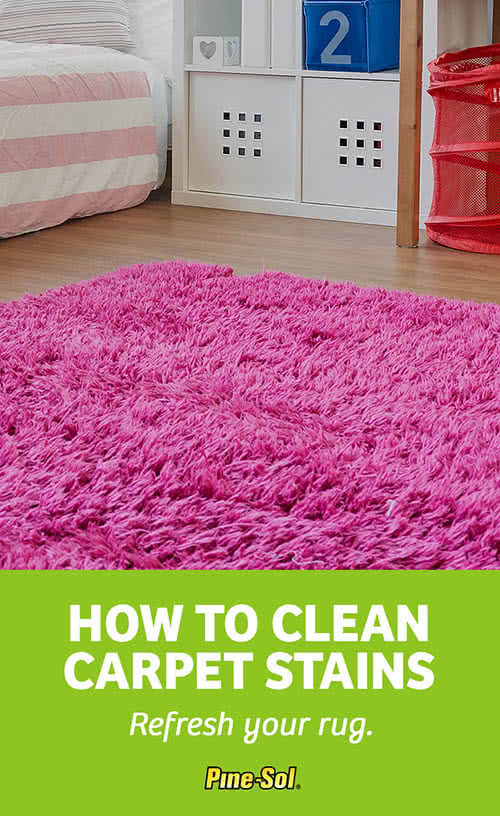 Steps For An Expert Clean
Learn how to clean carpet stains and remove carpet stains. Give Original Pine-Sol a try to help clean carpet stains and more.
Rub in a splash of Original Pine-Sol® where needed. You can spot-treat grease or heavy dirt marks, or use all-around for a refresh. If you're not sure your carpet is colorfast, be sure to test an inconspicuous area first.

Wipe the area down with water.

Dry the wet area thoroughly.
Ingredients
Use Original Pine-Sol® Multi-Surface Cleaner instead of scented varieties to clean fabrics, laundry or carpets.

Microfiber Cloth

Paper Towels